SOFTWARE COMPANY CHICAGO
[macroErrorLoadingPartialView]
Pleasant Solutions is a renowned, award-winning custom software development firm with high-profile clients across the globe. We provide local software application development in Chicago. Over half of our business comes from clients who have had poor experiences with other software developers in the past and want us to redo their project or take over development. That is why our official motto is: "Experts you wish you called, the first time."
Headquartered in Canada with office locations throughout North America, we hire only the most highly-skilled talent. With your project in the hands of Pleasant Solutions, you can expect worldclass quality that is never outsourced overseas.
Unlike with smaller firms or start-ups, our clients benefit from our ability to leverage hundreds of building blocks to drive some tasks down from hundreds of hours to just a few, saving time and money. Our projects benefit from the expertise and collaboration of our many departments, including our tenured Project Managers, Business Analysts, Programmers, and Designers. Our high-security standards far exceed that of typical software development companies – our software manages highly confidential information for numerous governments, airports, hospitals, and IT companies. Our clients have peace of mind knowing rigorous security comes standard with all our projects.
We look forward to providing you with a free consultation and showing you why we're the premier software development company in Chicago.
---
[macroErrorLoadingPartialView]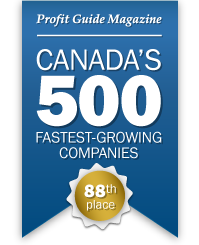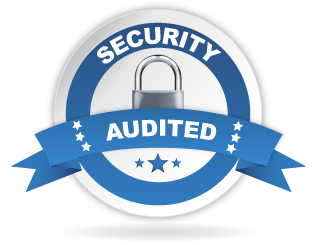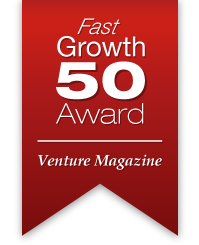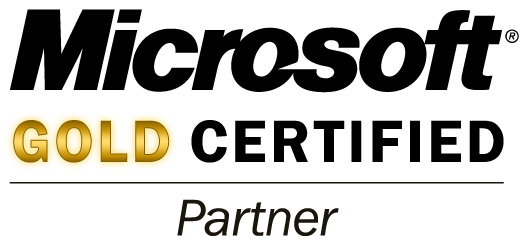 ---
OUR SOFTWARE DEVELOPMENT SERVICES
Custom Software Development
Custom built software can evolve your operations to a level that out-of-the-box solutions simply cannot.
Custom Application Development
(Web & Mobile Apps)
Productivity and profitability increase when your team is able to use their software applications from anywhere, on virtually any device.
Custom Integrations
Custom integrations to enable the transfer of data and workflows seamlessly between different servers, systems, and software.
Design Services
You can have it all: our work looks great and works great! Some of the services we provide include: User Experience (UX) & User Interface (UI) Design, Graphic Design, Logo Design, Motion Graphics, and Video Production.
Prior to coming to Pleasant I was quite concerned about taking DocumentBuddy to another developer and having to start over. I often tell people that it was the best decision I made and can not believe how seamless things went.

Jason Starchuk, Owner, DocumentBuddy

Pleasant Solutions has been excellent to work with. They provided a quality product on an extremely tight deadline, were very accomodating and appeared to do whatever they could to make the project a success.

Sandy Allen, Program Director, Mental Health First Aid Canada

They have an incredible ability to find and fix these obscure problems in code written by other individuals. They have never disappointed in being able to improve the design to eliminate the problem or propose workarounds.

Peng Zhou, Software Development Manager, Advanced Measurements
---
INDUSTRIES WE SERVE

    Enterprise Software & SaaS


    Telecom & Data Centers


    Outsourcing & IT Services


    Government, HR, & Legal


    Banks, Stock Market, & Financial


    Transport, Logistics, & eCommerce


    Oil, Energy, & Utilities


    Medical Devices & Healthcare


    Pharma & Life Sciences


    Education & Publishing


    Electronics & Manufacturing


    And many more

---
WELCOME TO CHICAGO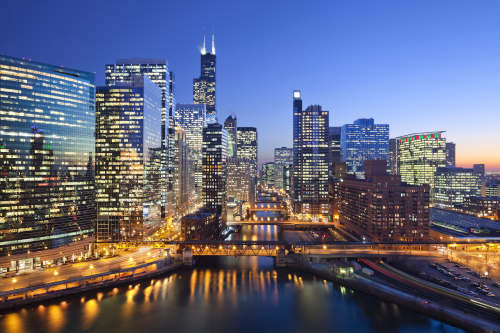 Pleasant Solutions provides many world-class services including custom software design, web application development, and mobile application development in Chicago.
Our office is located in the Aon Center (Chicago's fourth-tallest skyscraper) near the eastern edge of the Chicago Loop. The nearby 'L' Train connects directly to O'Hare International Airport, making us easily accessible to out-of-town visitors. The office is mere steps away from Millennium Park, site of the iconic Cloud Gate sculpture (aka 'the Bean'), and the Art Institute of Chicago, one of America's largest and oldest art museums. In the early 2020s, the building will open a brandnew observation deck on its 83rd floor—the Aon Center Observatory— featuring America's largest and fastest exterior glass elevator and a heart-stopping thrill ride called the 'Sky Summit.'
Chicago's metropolitan area ('Chicagoland'), on the shores of Lake Michigan, is home to nearly 10 million people, making it the third most populous urban area in the U.S. Its highly diversified local economy boasts many Fortune 500 companies—including Walgreens, Boeing, Archer Daniels Midland, United, Allstate, Kraft Heinz, McDonald's, and others. O'Hare International Airport, with direct flights to well over 200 destinations, is one of the world's busiest transportation hubs.
Chicago is also a major tourist destination—in the U.S.A., only New York City attracts more visitors. Its downtown skyline features dozens of glorious historic skyscrapers, and some of the world's tallest modern towers. The city is home to several legendary theater companies including the Goodman Theatre, the Steppenwolf Theater Company, and legendary improv comedy mecca The Second City. Chicago is also famous for its shopping, restaurants, museums, and professional sports teams—the Bears (NFL), the Bulls (NBA), the Cubs and White Sox (MLB), and the Blackhawks (NHL).
While there are other software companies in Chicago, there's a reason our clients refer to us as "the experts you wish you called, the first time." We look forward to providing you with a free consultation and showing you why we're the most responsive and reliable software development company in Chicago.
---
BOOK A CONSULTATION