SASKATOON SOFTWARE COMPANY
Contact the Saskatoon office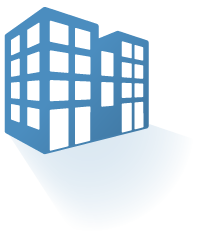 Pleasant Solutions is an award-winning custom application development firm with a thriving local presence in Saskatoon. We provide app development and software solutions to thousands of businesses worldwide—plus many high-profile clients, from NASA to The White House. Over half of our business comes from clients who have had disappointing experiences elsewhere, and who come to us to take over development or redo projects. This inspired our official motto: "Experts you wish you called, the first time."
Pleasant Solutions is proudly headquartered in Canada, with offices throughout North America. We have spent years assembling a world-class team of highly skilled app developers, allowing us to deliver quality work that is never outsourced overseas. By leveraging hundreds of building blocks in our development library, Pleasant Solutions is often able to complete app development jobs in a matter of hours—whereas a smaller firm or startup may take hundreds. We also employ highly efficient, tightly monitored workflows, generating the best bang for your development buck. Our team of tenured Project Managers, Business Analysts, Programmers, and App Designers collaborate seamlessly on every task.
Meanwhile, Pleasant's security standards are second to none, earning the trust of numerous governments, airports, hospitals, universities, and IT companies. Rigorous security comes standard with every Pleasant Solutions project. We look forward to providing you with a free consultation and showing you why we're the premier choice for mobile application development in Saskatoon.
---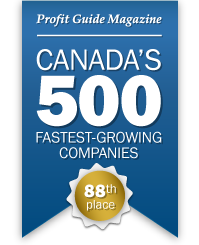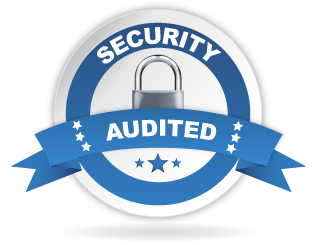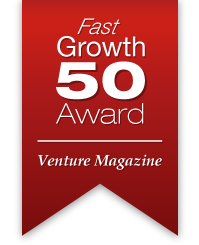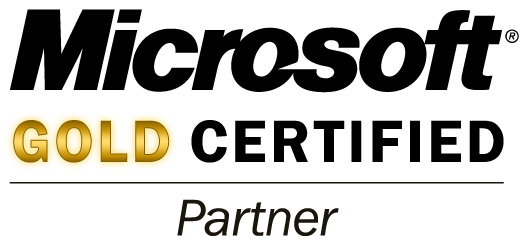 ---
SERVICES WE OFFER
Custom Software Development
Custom built software can evolve your operations to a level that out-of-the-box solutions simply cannot.
Custom Application Development
(Web & Mobile Apps)
Productivity and profitability increase when your team is able to use their software applications from anywhere, on virtually any device.
Custom Integrations
Custom integrations to enable the transfer of data and workflows seamlessly between different servers, systems, and software.
Design Services
You can have it all: our work looks great and works great! Some of the services we provide include: User Experience (UX) & User Interface (UI) Design, Graphic Design, Logo Design, Motion Graphics, and Video Production.
Prior to coming to Pleasant I was quite concerned about taking DocumentBuddy to another developer and having to start over. I often tell people that it was the best decision I made and can not believe how seamless things went.

Jason Starchuk, Owner, DocumentBuddy

Pleasant Solutions has been excellent to work with. They provided a quality product on an extremely tight deadline, were very accomodating and appeared to do whatever they could to make the project a success.

Sandy Allen, Program Director, Mental Health First Aid Canada

They have an incredible ability to find and fix these obscure problems in code written by other individuals. They have never disappointed in being able to improve the design to eliminate the problem or propose workarounds.

Peng Zhou, Software Development Manager, Advanced Measurements
---
INDUSTRIES WE SERVE

    Enterprise Software & SaaS


    Telecom & Data Centers


    Outsourcing & IT Services


    Government, HR, & Legal


    Banks, Stock Market, & Financial


    Transport, Logistics, & eCommerce


    Oil, Energy, & Utilities


    Medical Devices & Healthcare


    Pharma & Life Sciences


    Education & Publishing


    Electronics & Manufacturing


    And many more

---
SOFTWARE DEVELOPMENT IN SASKATOON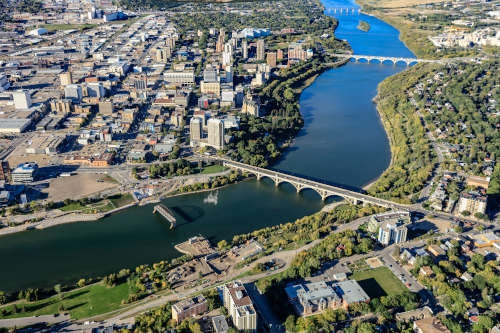 Through its Saskatoon office, Pleasant Solutions gives Saskatchewan businesses direct access to one of Canada's top software development companies. We provide a suite of world-class services, including custom software design, web app development, and mobile application development in Saskatoon. Our office is conveniently located near the heart of Saskatoon, on the western fringe of the central business district.
The historic Riversdale neighbourhood boasts many of Saskatoon's hippest, one-of-a-kind shops, restaurants and cafes. It's a perfect reflection of Saskatoon as a whole—a modern city with a funky, small-town feel. Our office is also a ten-minute walk from Saskatoon's river valley, which features sixty kilometres of all-season trails. The South Saskatchewan River, winding through Saskatoon, provides a setting for many of the city's most prominent buildings and attractions—including the stately Delta Bessborough Hotel and the Remai Modern art museum, home to the world's most comprehensive Picasso linocut collection.
Saskatoon also boasts a lively cultural life, with over 65 annual events year-round. The University of Saskatchewan, on the east riverbank, is among Western Canada's top research institutions, and home to the massive Canadian Light Source synchrotron facility. While there are other software companies in Saskatoon, there's a reason our clients refer to us as "the experts you wish you called, the first time." We look forward to providing you with a free consultation and showing you why we're the premier app development company in Saskatoon.
---
BOOK A CONSULTATION