Update Your Member Base Instantly
AUPE Local 54
The Client's Need
The AUPE needed a mobile app for their members to use that would put the most recent union news and information at their fingertips. If a member needed representation for an issue, it was especially important to be able to easily find information for the correct Steward.
The Project
Create an informative and accessible mobile app for members to look information up quickly and accurately. Members can look up the contact information for union representatives and executive staff. They can also get direct links to the AUPE and related websites.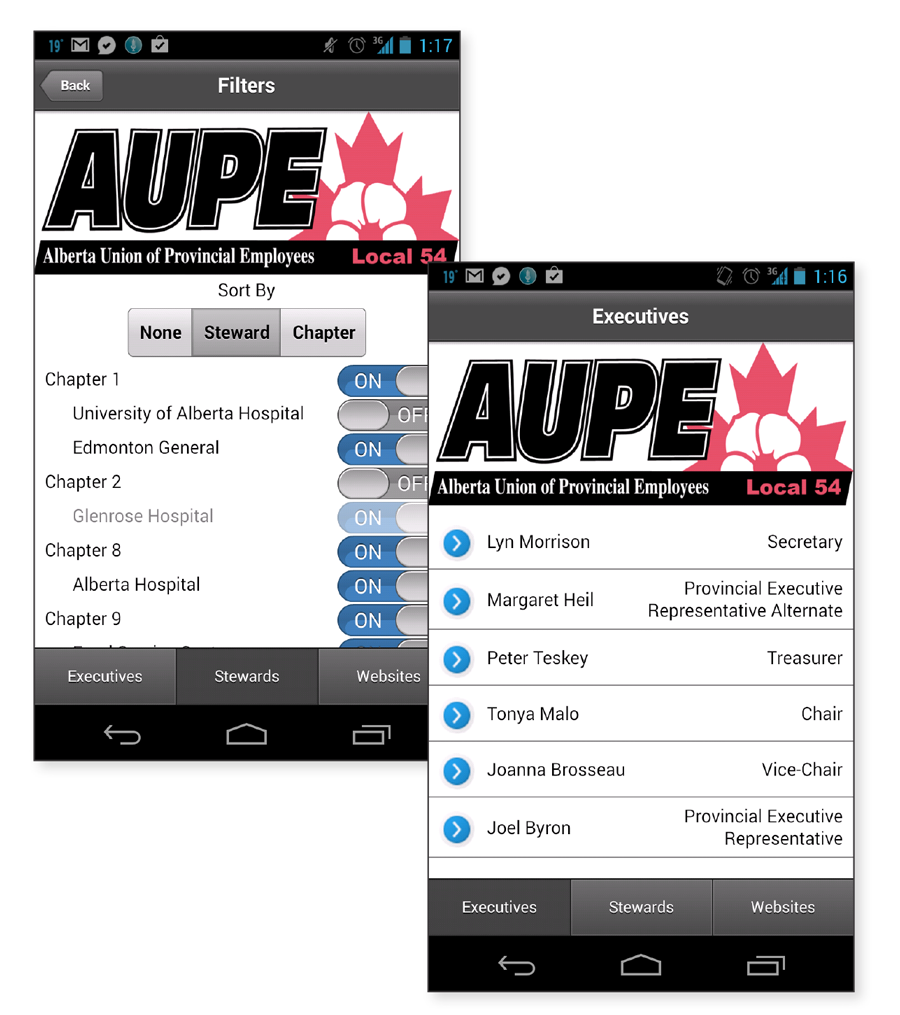 We can do small mobile applications very efficiently.
Components
Handheld touchscreen system
Small screen interface
Common
Pleasant reusable core
Pleasant DB
Pleasant Visual Data Modeller
Advanced configuration system
Error and usage information server
Technology
Adobe AIR
iPhone
Android
ASP.net MVC
C#
LINQ
OAuth
Kendo
Databases
NHibernate
SQLite
PostgreSQL