Telephone Recording
GoTel and SOS
The Client's Need
A call centre with dozens of phone lines needed to record all calls to avoid later disputes over items sold over the phone as well as for quality control and training. They also needed employees to be reminded when customers expected follow-up calls.
The Project
In partnership with the telephone hardware provider GoTel Communications, software that integrates to the ShoreTel brand hardware. Call quality went up and sales did too as employees never missed opportunities to follow-up. The system pays for itself as a sales tool and still lowers confusion and labour time compared to  their old paper system. Pleasant and GoTel continue to offer custom phone system solutions with no limits to other clients, an advantage over GoTel's competitors.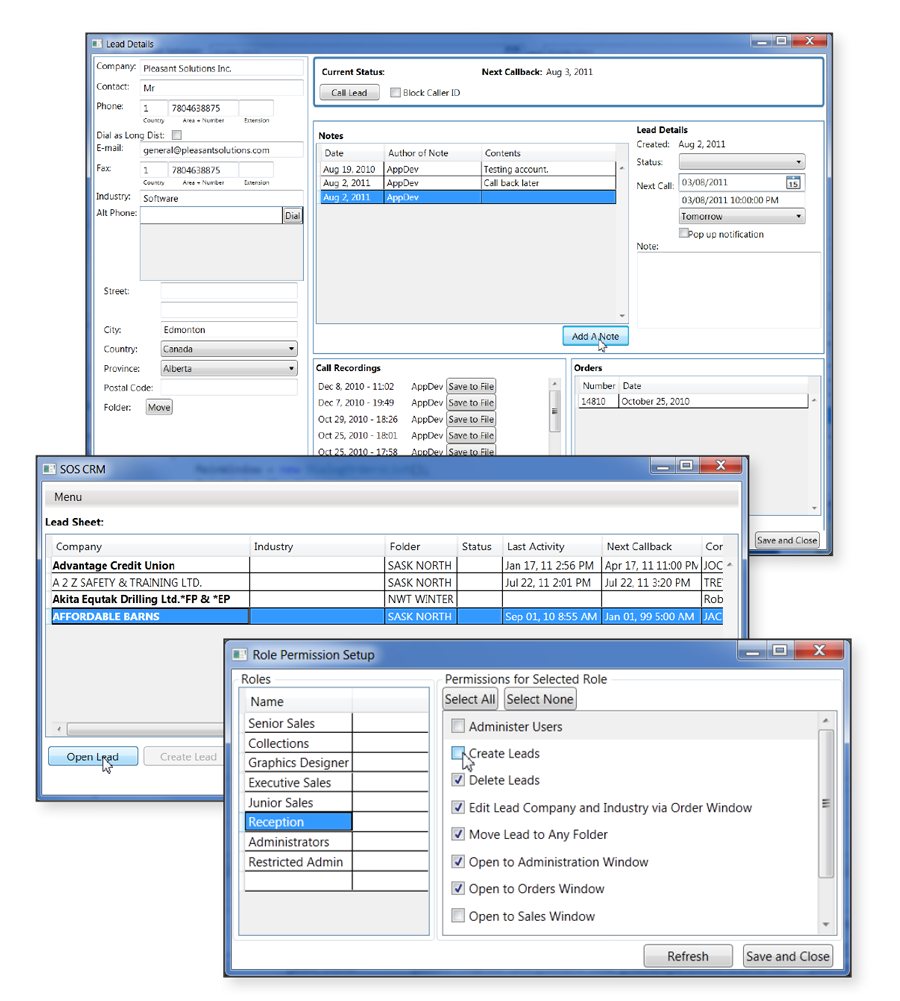 Integrating custom software to phone systems opens up valuable opportunities.
Components
Telephone system integration
QuickBooks integration
Process analysis
Security analysis
Compression module
User and group permissions system
Common
Pleasant reusable core
Advanced configuration system
Error and usage information server
Pleasant Visual Data Modeller
Technology
Microsoft .NET Framework
C#
LINQ
XML
Databases