Software Development Tool
Pleasant Data Modeller™
The Client's Need
As a cutting edge software developer, Pleasant Solutions needed to create a variety of projects and remain cost effective for the client. To assist, we needed a tool to quickly define a map of the complex relationships between many pieces of data, and to use that map to automatically do the programming for some parts of the software.
The Project
Pleasant Data Modeller was successfully used internally on projects and will be available for separate sale as a specialist development tool in the future. The visual maps it creates are often used to show the client how their data is being dealt with. Once a map is created, it can be used to fill out 1000's of lines of typing automatically, allowing for tremendous cost savings to our clients.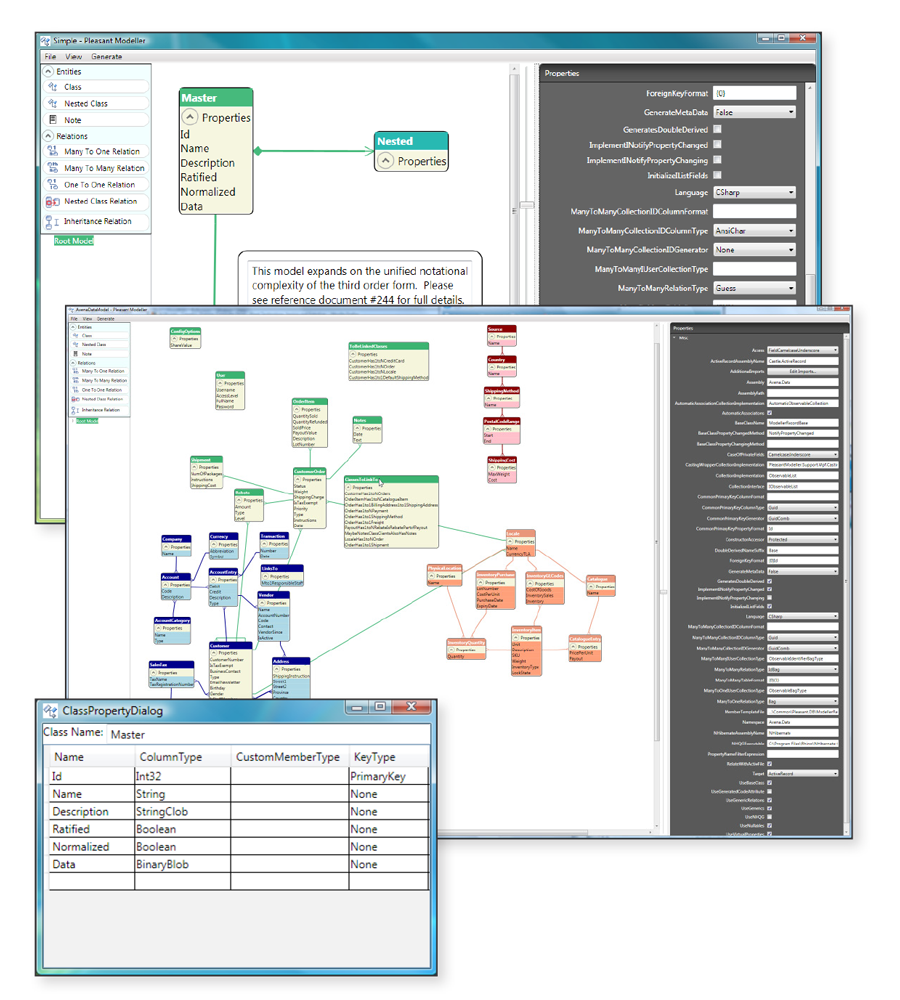 We have invested a lot to keep our programmers efficient and cost effective.
Components
Code generation system
Pleasant Visual Data Modeller
Advanced data relationships system
Common
Pleasant reusable core
Advanced configuration system
Error and usage information server
ActiveWriter database interface
Technology
Microsoft .NET Framework
C#
XML
LINQ
Databases
NHibernate
MS SQL Server
SQLite
PostgreSQL
MySQL
Oracle