Product & Contact Tracker
CCI Research
The Client's Need
An IT consulting firm works with their clients to identify the needs of their organization and fill in the gaps. When custom software or web applications are needed, they rely on Pleasant Solutions. In this case, one of Canada's largest automotive aftermarket distributors needed to bring order to their catalog of products and services, as well as all of the retailers and shops they served in turn.
The Project
A web application was built that could look up what was being sold, who it was being sold to, and contact histories with each business. By automating and linking all of that information together, the turnaround on resolution could be dramatically reduced.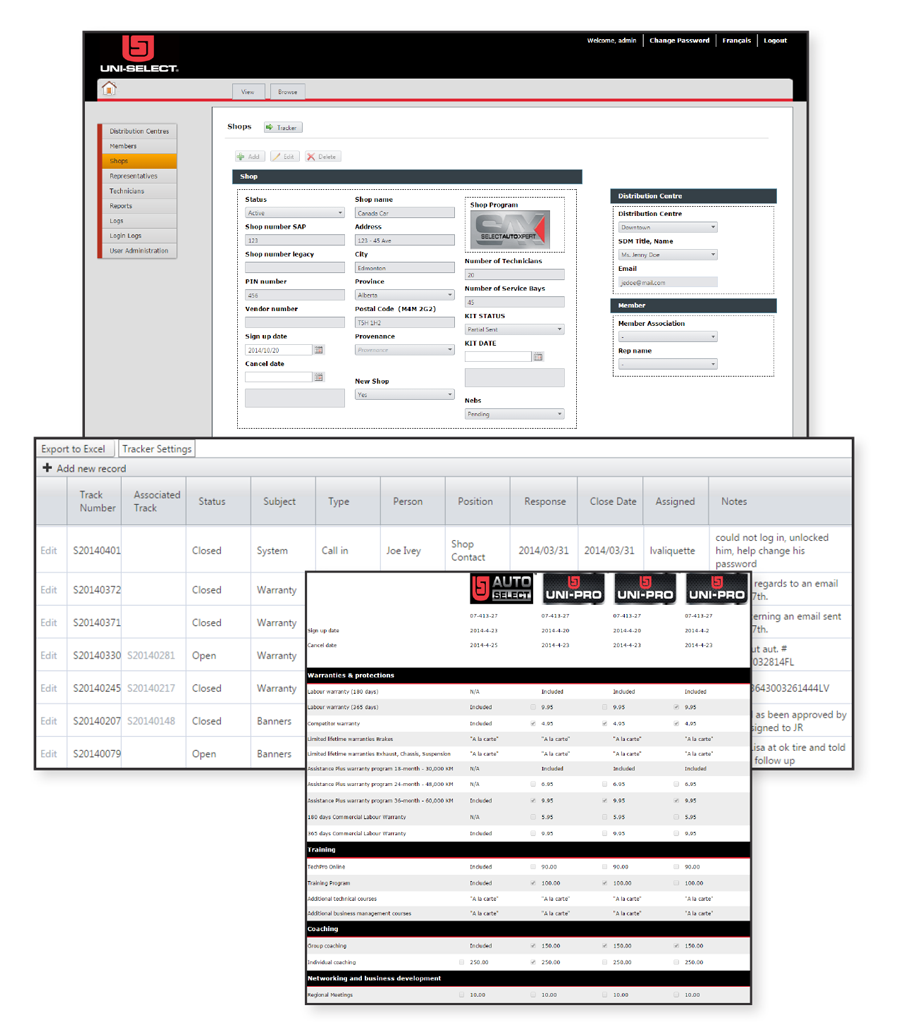 Our expertise produces better results than inhouse staff with less effort required.
Components
Advanced database module
Advanced report module
Inventory module
User and group permissions system
Email integration module
Common
Pleasant reusable core
Pleasant Visual Data Modeller
Technology
Database