Maximum Mobile Security
Pleasant Password Server
The Client's Need
Used by a wide variety of companies across various industries, any client can feel comfortable about the security of their extremely sensitive data, even on their mobile devices. With Banks, Medical Centers, Universities, IT companies, and even the US Department of Energy as some of our users, the award winning server is built for the password management system, KeePass.
The Project
Addressing this need for a secure password management system for mobile platforms, Pleasant developed Password Server to offer the highest level of security combined with the convenience of centralized storage. With an enterprise version and extensive features list, the project was developed to be usable for anyone with serious confidentiality needs.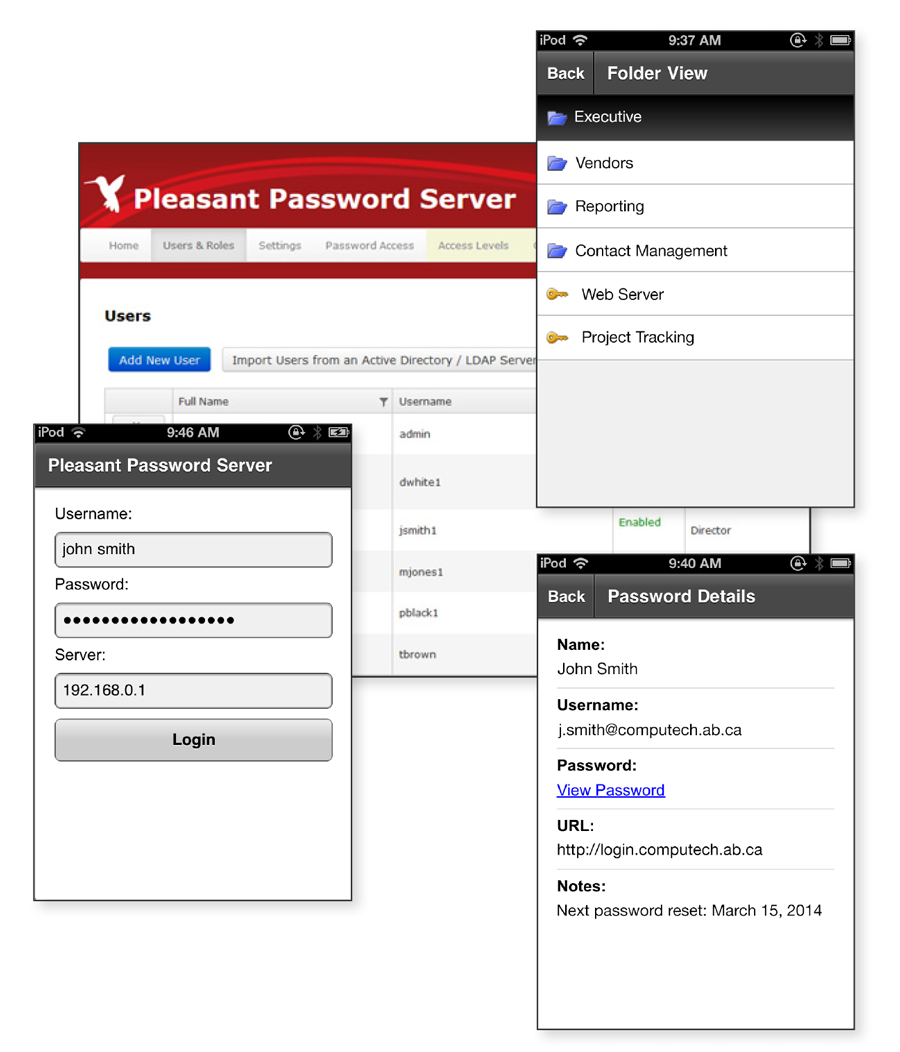 We are trusted by 100's of users seeking the highest level of security.
Components
Security analysis
High security authentication
Software extensibility analysis
Email integration module
Advanced report module
Copyright security module
ActiveDirectory integration module
Old (legacy) application integration
Urgent support
Team training
Technology
Microsoft .NET Framework
C#
MVC with AJAX
Databases
SQLite
MS SQL Server
PostgreSQL
MySQL