Map Search Web Application
Alberta Elections
The Client's Need
With an election on the horizon, Alberta Elections wanted to add an interactive map to elections website where constituents could find their voting locations and information about the candidates in their electorate district. This application would need to be accessible across platforms and browsers. 
The Project
We successfully demonstrated our capability with our proposal and followed through by providing exactly what they were looking for. For minimal added expense, we were able to deal with additional feature requests throughout the development phase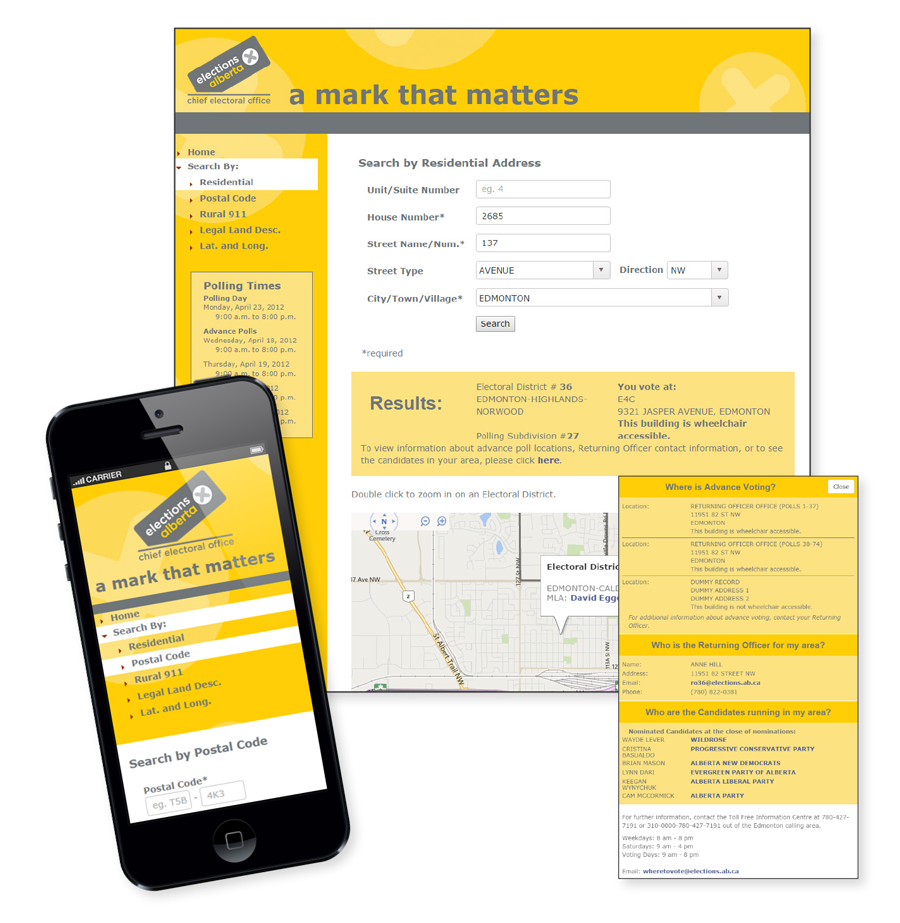 When failure is not an option, we can be counted on.
Components
Performance analysis
Scalability analysis
Technology
Microsoft .NET Framework
C#
SQL
Javascript
ASP.net
Bing Maps
HTML
Database