Interactive Training
Mental Health First Aid
The Client's Need
A government client, Alberta Health Services, wanted to make available several courses to educators and organizations throughout the country for self-training and assisting with in-class presentations. They needed people who could make content professional but still interesting.
The Project
Software on CDs to teach about mental health using hundreds of interactive and visually appealing pages of content, quizzes, charts, and pictures. The course had to be engaging while remaining easy to use and practical for training. We noticed that their course material was frequently updated, so an editing system was proposed and built to allow the client to save time by making changes or adding pages directly.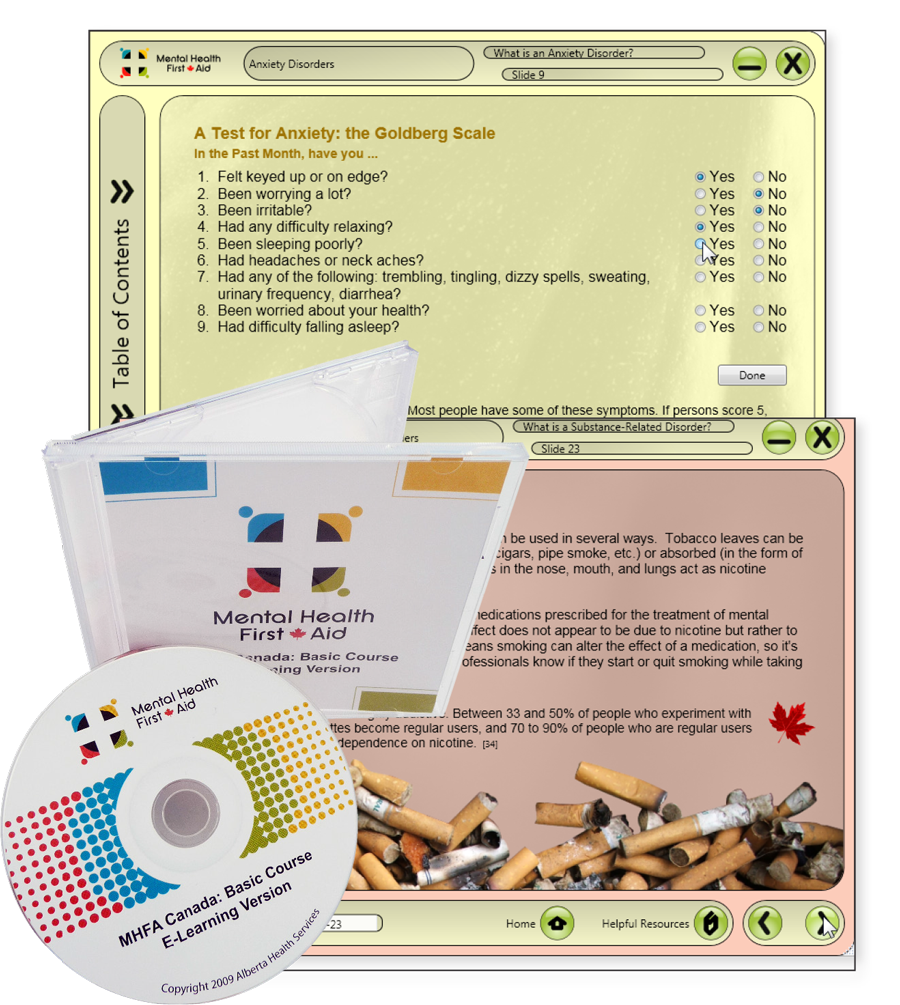 We are familiar with both government and corporate project work.
Components
Slideshow presentation module
Embedded video player
User interface customizer module
Compression module
Copyright security module
Common
Pleasant reusable core
Advanced configuration system
Technology
Microsoft .NET Framework
C#
XML/XAML
Windows Presentation Foundation (WPF)
LINQ