Industrial Process Simplification
Rental Company
The Client's Need
An oil and gas supply company that rents equipment was looking to develop a custom inventory system. They needed an accurate, easy-to-use solution in order to speed up the decision making process of what equipment resources should be allocated to certain jobs.
The Project
Pleasant provided a solution that successfully increased decision making efficiency by allowing quick access to key inventory properties. With additional functionality such as preconfigured lists and PO generation implemented, the application simplified existing processes to shift business focus from logistics to revenue generation.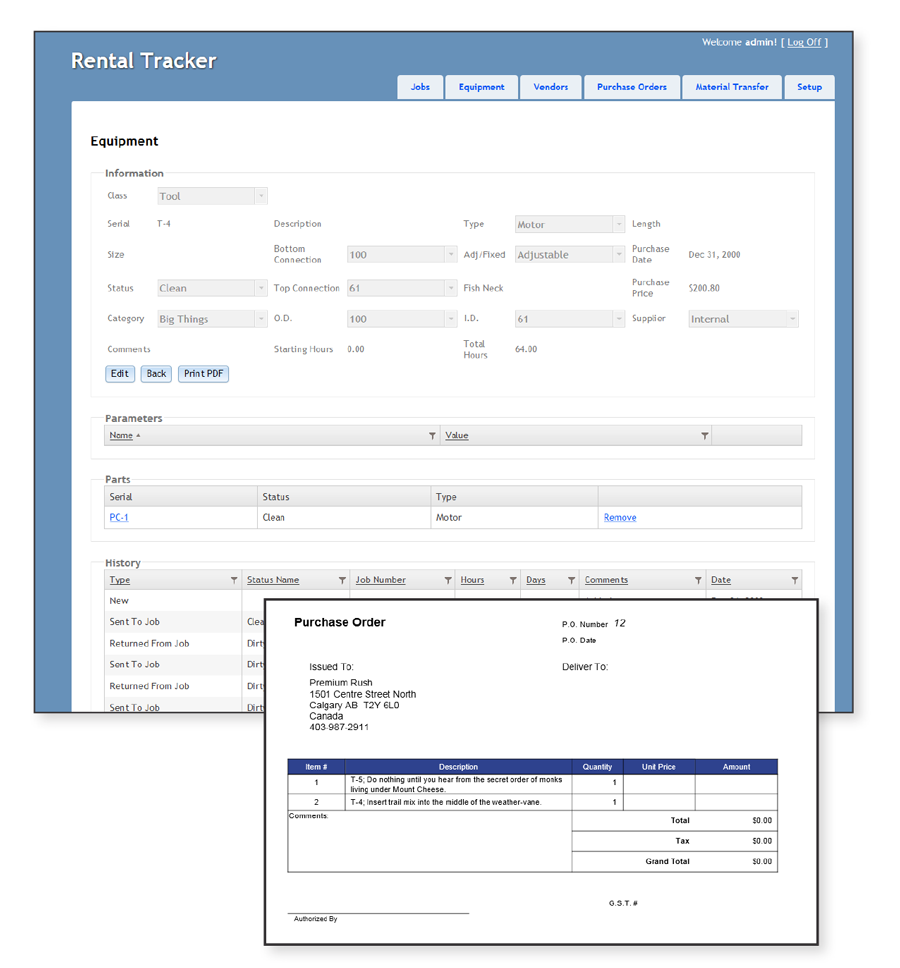 We simplify business processes to let businesses focus on revenue generation.
Components
Pleasant reusable core
Advanced configuration system
ActiveWriter database interface
Advanced data relationships system
Advanced report module
Inventory module
Technology
Microsoft .NET Framework
MVC with AJAX
Database