Excel Support
Kendal Adjusters
The Client's Need
An independent insurance adjustment firm needed changes made to Excel spreadsheets. With updates to simple values, complex formulas, and macros, all in a setting where small mistakes can be costly, the client needed a developer that takes the same time and care with smaller projects as it does with large ones.
The Project
Pleasant provided the updating of Excel spreadsheet functionality including the addition of new reports and Macros while also maintaining existing formulas. Demonstrating that the small client is just as important, Pleasant also made sure to provide instructions on some of the more advanced features available which were then adopted into new processes.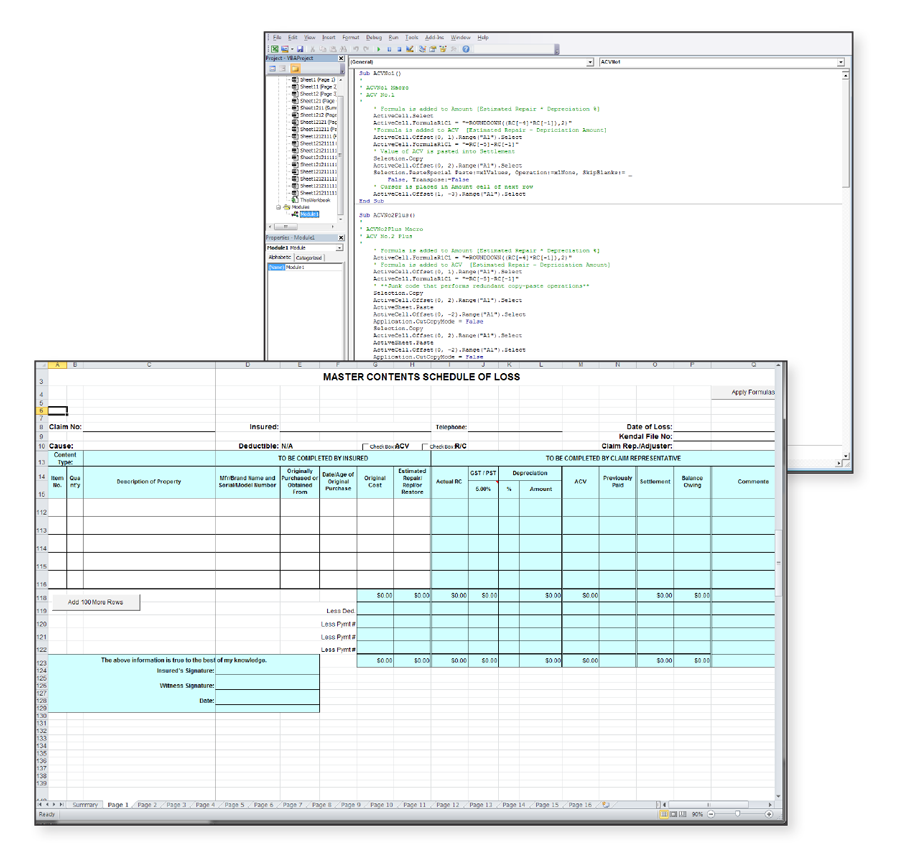 We treat small ongoing projects with the same precise, expert care as all projects.
Components
Ongoing IT support
Team training
Technology