Content Management System
Office of the Ethics Commissioner of Alberta
The Client's Need
The last time that the website for this client was reviewed was in the early 2000's, and the design of it showed. It was difficult to update by staff that were largely unfamiliar with web technologies. They needed a site that would be easy to use for office administrators and public visitors alike.
The Project
A content management system was installed and configured to be as easy to use as possible, with only mandatory fields left open to input. The system automatically generates links between files, including section indexes, and drag-and-drop file uploads. The public-facing site features a clean design that highlights important pages and information.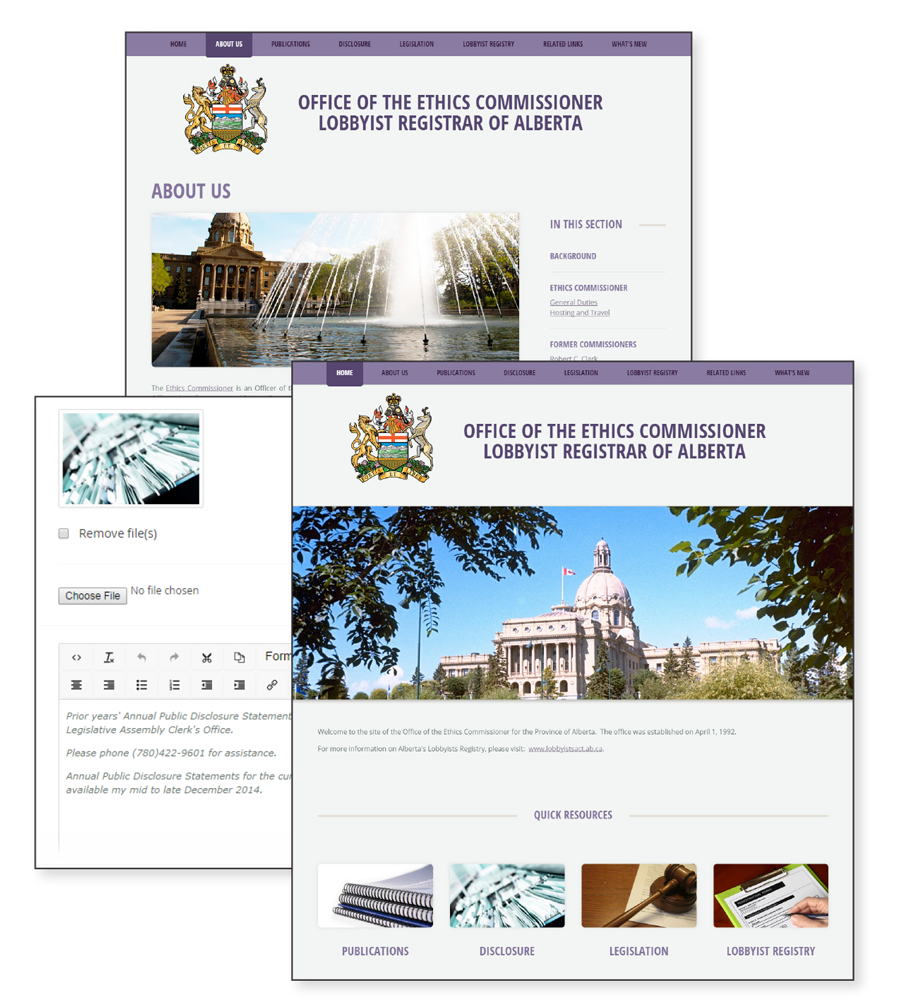 Attractive websites aren't just for the technologically savvy.
Components
Secure website setup
Content management system
Graphic design
Website design
Technology
CMS
Database