Commercialize A Medical Tool
Hospital Billing
The Client's Need
A medical doctor working for a hospital was wasting a lot of time dealing with billing procedures. He needed experts to create a system to save him time and then commercialize the tool and sell it to other doctors simply to pay for his costs. His time was limited and valuable, so he needed someone to do it without much involvement from him.
The Project
A medical system that reduced a couple days of tedious work per month to less than a couple hours. The system was so fast to use that the doctor actually found it fun. We added copyright protection, packaged it up, and handled all demos and sales to other doctors. He simply refers other interested doctors and collects his share of profits, and we take care of everything else.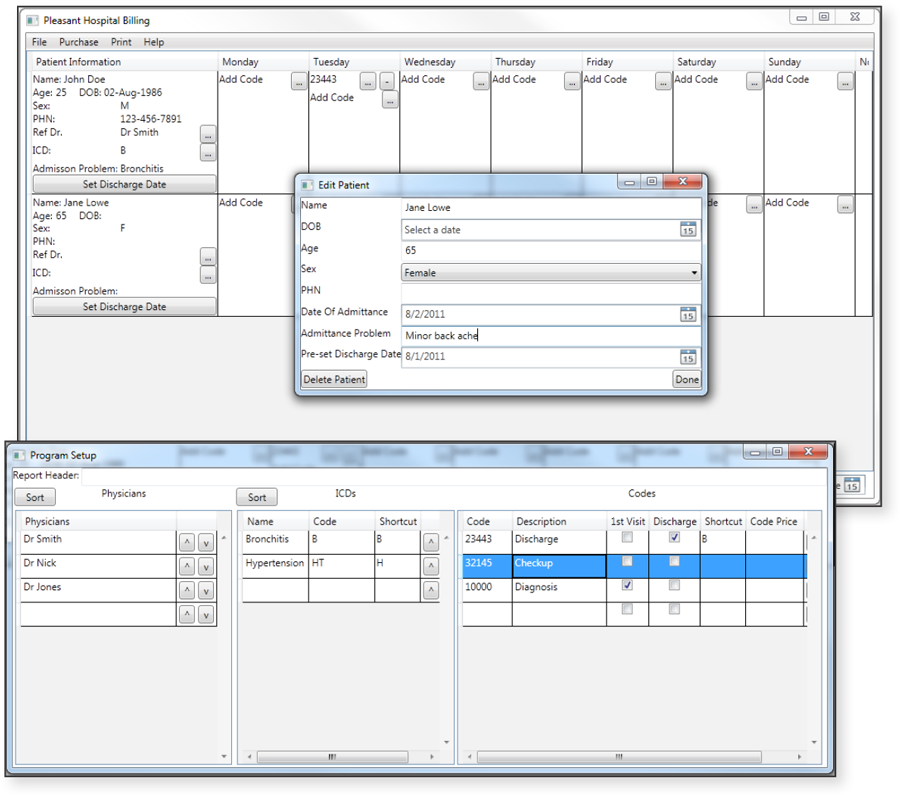 We can provide passive income, without the headaches of running a company.
Components
Process analysis
Copyright security module
PDF integration module
Outsourced software maintenance
Outsourced product customer support
Outsourced product sales team
Technology
Microsoft .NET Framework
C#
Windows Presentation Foundation (WPF)
XML/XAML
LINQ
Databases