Collaborative Mobile Games
4A Game
The Client's Need
The client came to us with an idea for a new game based on one he had enjoyed as a child. He wanted children of the current generation to have a chance to hone their logic skills, so the interface needed to be easy to understand and learn.
The Project
A mobile app that was produced for both iOS and Android devices. Leveraging touchscreen technology on modern smartphones, the game allows each player to choose a secret code, and then guess what the other player's code is before the other player guesses theirs from the feedback given by the game.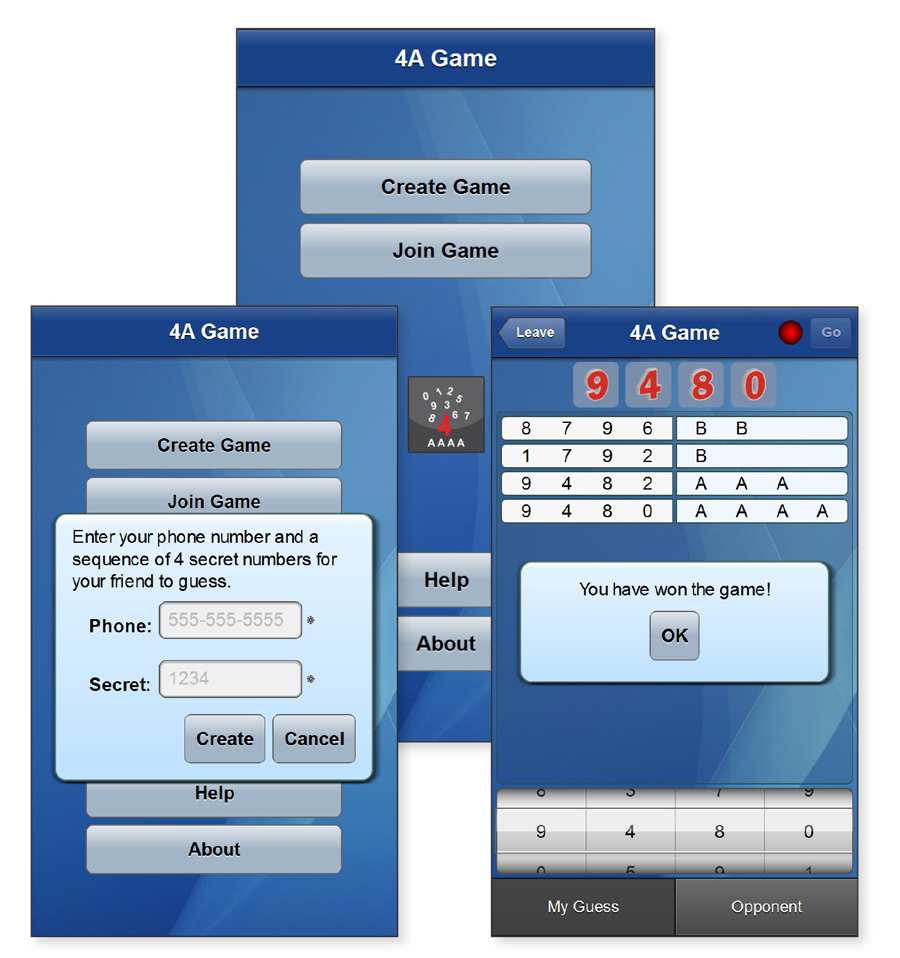 We take the guess work out of making things simple.
Components
Handheld touchscreen system
Small screen interface
Technology
Adobe AIR
iPhone
Android
Union platform