Capture of Real-Time Sensor Data
Seamless Display
The Client's Need
A welding company was looking to increase marketability of their trucks and approached Pleasant to integrate a Fluid Management System. The resulting software became a key selling point of the client's trucks and remains a major competitive advantage.
The Project
Integrating mobile phones, closed-loop networks and truck sensors, Pleasant helped differentiate the client's trucks from its competitors by offering a solution with historic data, real-time monitoring, and branded reporting. To further ensure successful commercialization of the software update, support and various configuration options were included.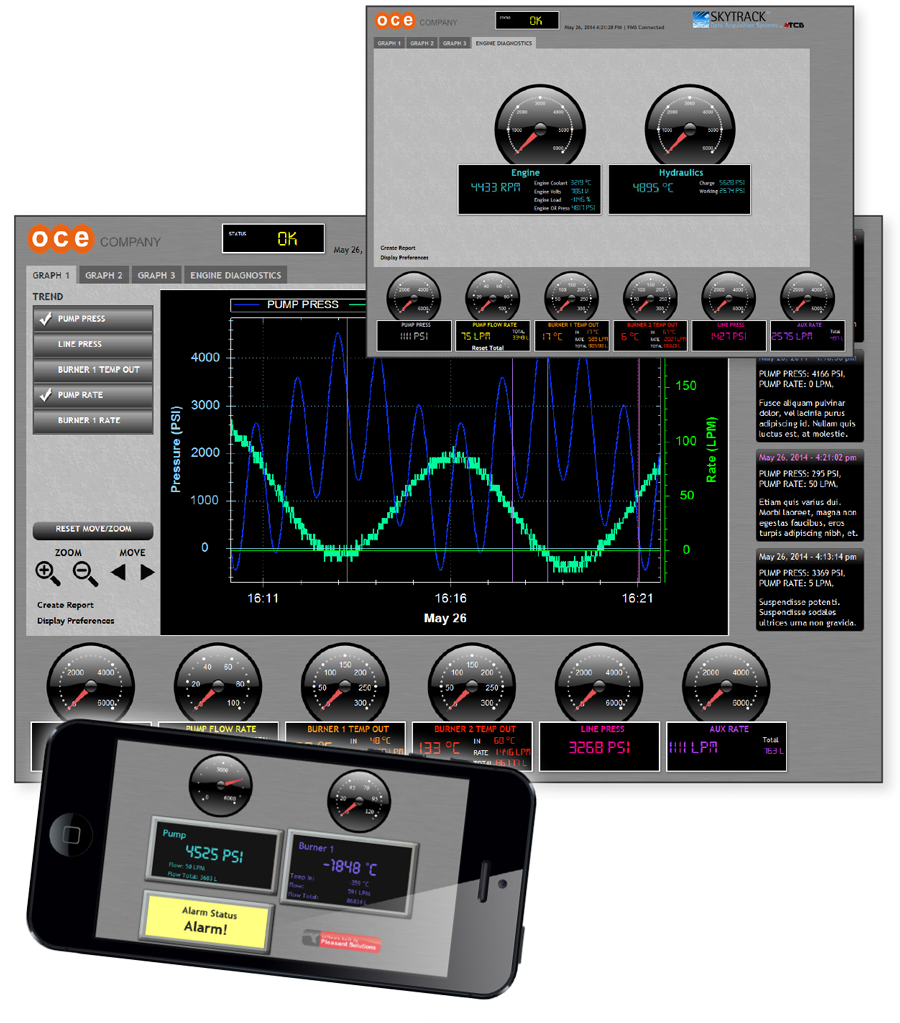 We enjoy a creative challenge and thrive on giving that extra 10%.
Components
Mobile device capable viewing numerical output of sensor data
Alarm display
Real-time graph output of configurable metrics
Common
Pleasant reusable core
Data acquisition module
Error and usage information server
Visual data modeller
Pleasant MVC
Numeric measures module
Advanced configuration system
Technology
ASP .NET MVC3
C#
LINQ
Simulsoft Reports
Telerik MVC
Databases