Access Database Development
PCL
The Client's Need
A well known group of construction companies, PCL, had an office that needed cost effective Access database development.
The Project
Cleanup, repair, and add to an existing Access database that was becoming a maintenance burden. After the database was returned to a good state, providing ongoing occasional support and improvements.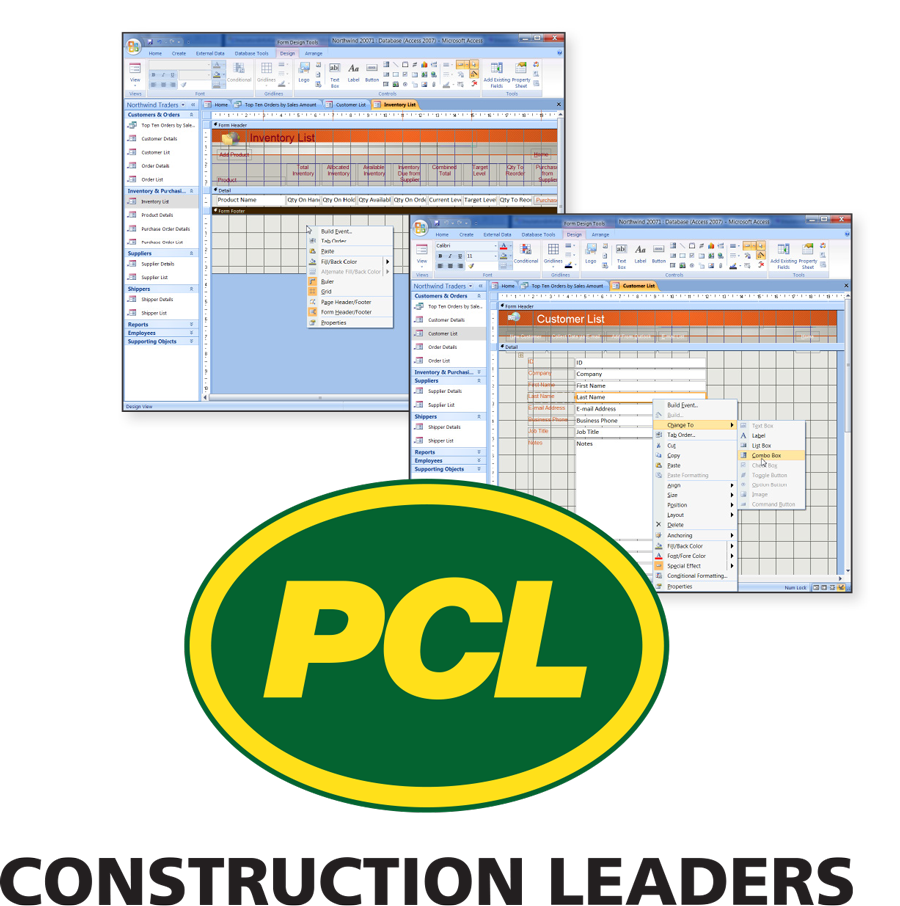 We can cost effectively fix and improve Access projects.
Components
Database optimization
Ongoing IT support
Technology