A Mobile Coupon Solution
Easy and Affordable
The Client's Need
A web development company, Adecor Business Solutions, saw a market in providing an easy-to-use, "one stop shop" for businesses to create coupons, gift cards and vouchers, but lacked the programming expertise to develop the back-end themselves.
The Project
Pleasant Solutions provided a cross-platform mobile app that interfaces with the client's existing web service and central database. Adecor was then able to provide businesses with an easy, low-cost couponing solution that their customers then redeemed via their mobile.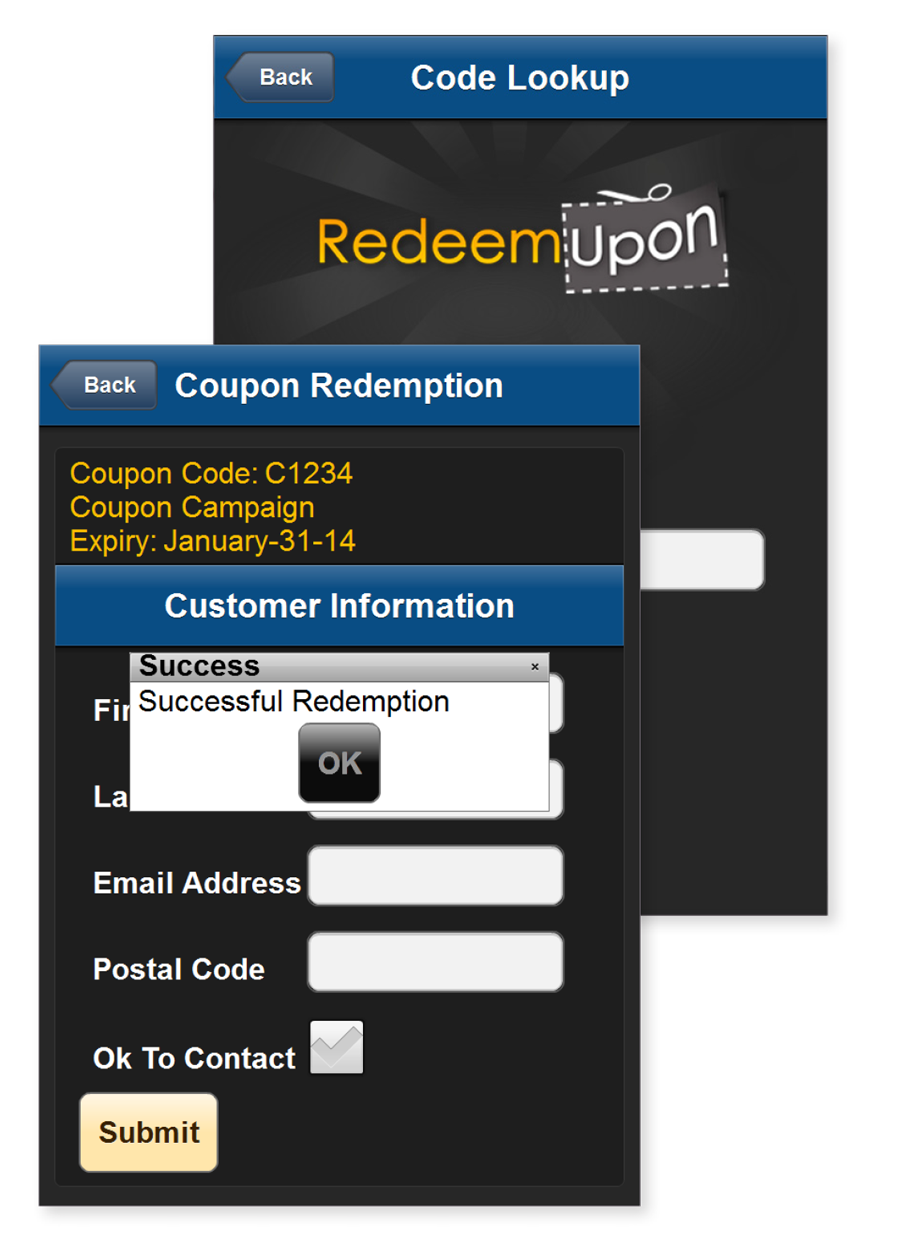 We have the expertise to transform an idea into practical business solutions.
Components
Cross platform mobile platform (iPhone, Android)
Server-side coupon/gift card app
Technology
Flash/Flex
Adobe AIR
Windows Communication Foundation (WCF)