Want to Convert Excel Spreadsheets to Web Apps?
Four Ways to Avoid Webifier
Webifier enables you to convert Excel spreadsheets to web apps directly in Microsoft Office, a tool you already use every day. Webifier is affordable, easy to learn, and has hundreds of potential uses (limited only by your imagination).
But, to be honest, Webifier is not your only option if you want to add web application development to your business or to your personal skill set. Maybe you don't need Webifier at all to create web apps from Excel spreadsheets. For the sake of full and fair disclosure, we thought we should outline a few alternatives.
Hire a full-time web app developer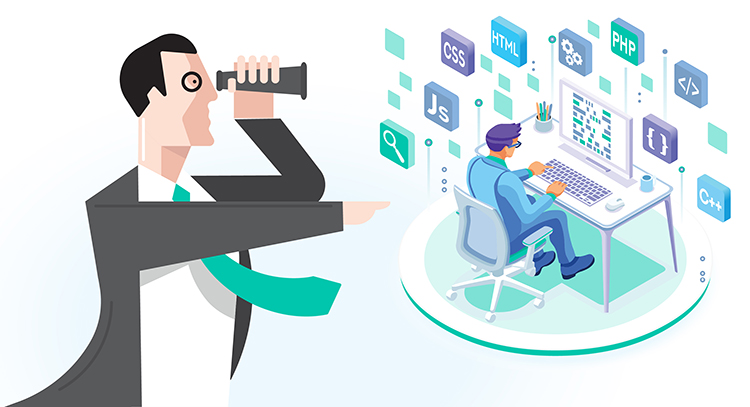 Assuming you can't spare an hour or two for you (or your employees) to learn Webifier, you might consider adding a web application developer to your staff. With luck, you may be able to attract a talented recent graduate for $50k-$60k per year. But, you may want to pony up a bit more to get someone with relevant on-the-job experience.
With a full-time developer on hand, you won't need to worry about converting Excel spreadsheets to web applications. Instead, you can call your developer into your office, meet for an hour or two to explain your requirements, and then send them off to work their magic. A few days later, you should have a serviceable web app ready to launch in beta. Then, after a suitable period to test its features and look for bugs, you'll be ready to bring your app online.
Or you could, you know, purchase an affordable license for Webifier. With it, anyone with a working knowledge of Microsoft Office can convert Excel spreadsheets to applications in minutes. In other words, anyone in your organization can become a web app developer. Or, who knows? Creating web apps in Excel is so much fun, you may decide to keep the job all to yourself.
Earn your own certification in web app development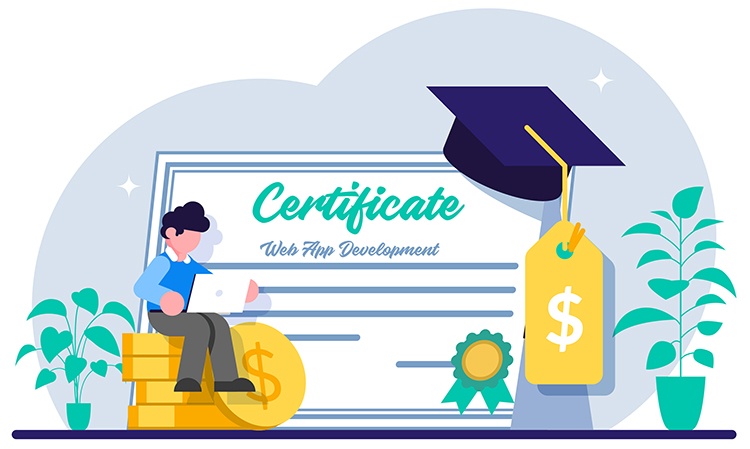 You're never too old to learn new skills, right? Why not take some time out from your busy career and study web app development online?
Plenty of unaccredited companies offer online courses for aspiring web developers. Some of them may well be totally worthwhile. But, we'd recommend finding a reputable institution with an established reputation for producing job-ready graduates.
Edmonton's NAIT (Northern Alberta Institute of Technology) would be an excellent choice. Their Web Application Development certificate program promises to help you "Gain the most up-to-date training, knowledge and skills required to meet today's increasing demand for qualified Web Applications software development professionals."
Of course, it might prove a bit more challenging than learning Webifier. NAIT's program encompasses eight 14-hour online courses, for a total of 112 hours, whereas you could create apps from Excel in Webifier almost immediately. And, although NAIT's program is cheaper than hiring a web app developer, it's a great deal more expensive than Webifier. Tuition for the eight courses totals $3,900.
Hire an on-demand web developer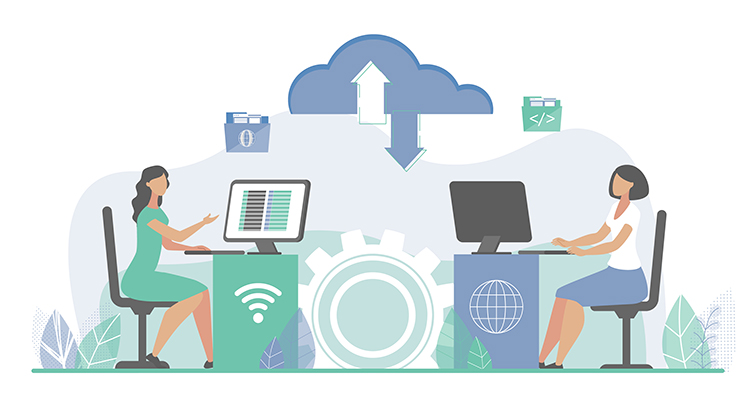 In today's global gig economy, thousands of freelance app developers are available for hire online. They're eager to code for you,on a job by job basis—and often at a fraction of the cost you'd expect to pay.
In fact, the choice can be overwhelming. There's a dizzying array of web development companies and agencies out there, many of them with spotty track records for client services. It's hard to know where to begin. Even if you do land a good developer, there's no guarantee you'll be able to count on their help if you run into trouble a few months down the road.
Of course, you might decide instead to go with an established company, closer to home. If you go that route, however, keep your wallet and accountant handy. GoodFirms Research estimates the typical cost to build a basic app module at $40k-$50k. (and much more for complex apps).
Spoiler alert: Webifier won't break the bank. And, once you install the Excel add-in, you can use Excel to create web apps anytime you like.
Share Excel spreadsheets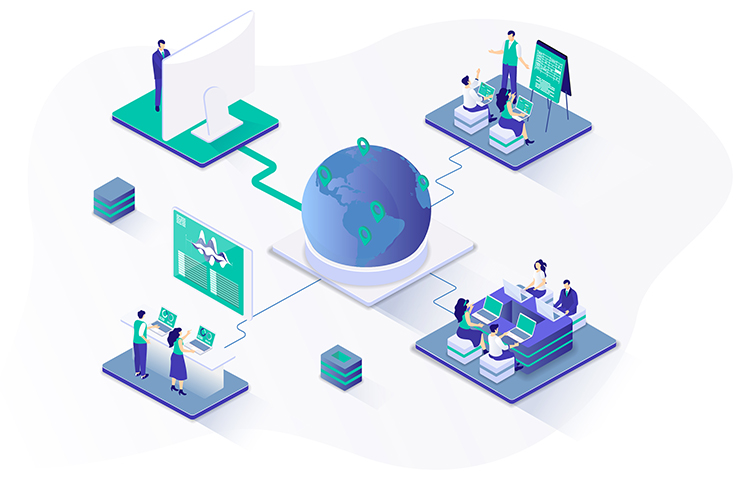 Of course, the final option is to abandon the idea of web apps entirely. After all, if ordinary shared spreadsheets were good enough for our parents, they should be good enough for us.
But, what happens when you want a client to contribute to your database, but you need to keep portions of your data hidden from their view? What happens when Fred from the marketing department somehow manages to irretrievably break your spreadsheet, or if Meaghan from accounts receivable forgets to save her changes?
Meanwhile, using Excel as a database can be unwieldy and inefficient, especially if you're manually inputting data from a variety of sources. If you use Webifier to create apps from Excel, you can build a clean interface to streamline and simplify your data entry—and to allow simultaneous access by as many users as you'd like.
Upon reflection, there's no reason to seek alternatives to Webifier. Don't avoid it; embrace it. Head to the home page for more information (and a demo video). Become your own web app developer today.