Azure Integration
Password Server integrates with Azure and can be installed on Azure as shown with the details below.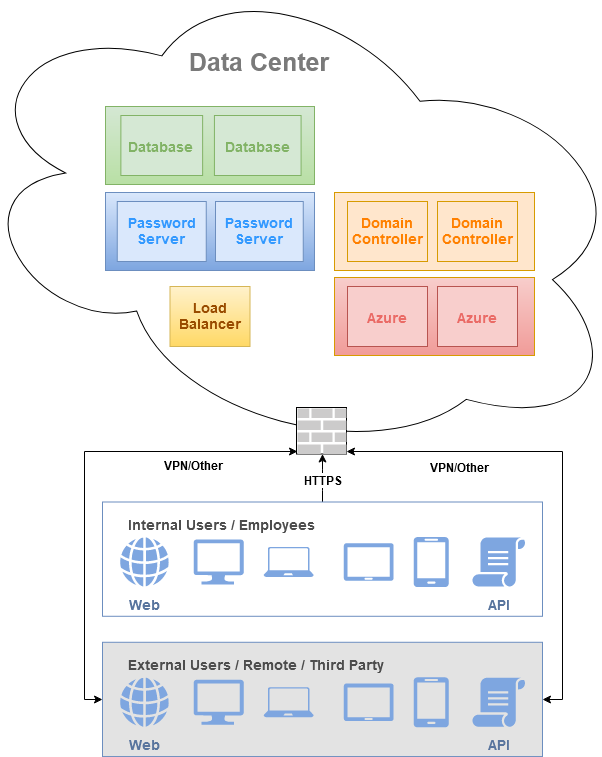 Install on Azure
Install with a Virtual Machine on Azure. There are plans to have a Azure Web App install in the future.
Alternatively, your AD/LDAP controllers can be moved to sit on Azure, with 'Lift and Shift'. This means the domain controllers will sit inside Azure (using the above diagram as a frame of reference).
Once signed into Azure, users will not be required to login again to Password Server.
Azure MFA
With an integration using SAML SSO (requires: Enterprise+SSO license), your users can authenticate with Azure MFA to access Password Server.

T

here are plans to integrate directly with Azure MFA in the future.
Have Questions?  Contact Us!