Azure Integration
Password Server integrates with Azure and can be installed on Azure as shown with the details below.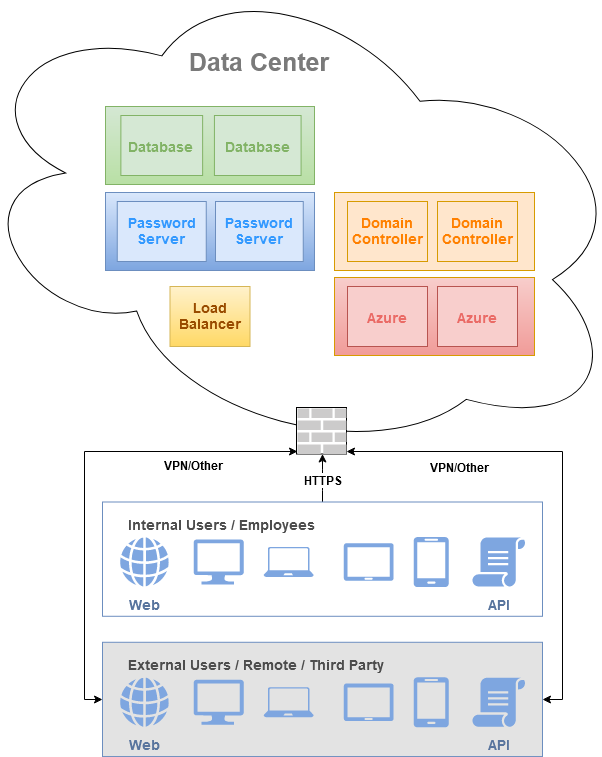 Install on Azure
Install with a Virtual Machine on Azure. There are plans to have a Azure Web App install in the future.
Once signed into Azure, users will not be required to login again to Password Server. This is the preferred integration with Azure AD.
Alternatively, Password Server integrates with Azure Active Directory Domain Services.

Your AD/LDAP controllers can be moved to sit on Azure, with 'Lift and Shift'.
This means the domain controllers will sit inside Azure (using the above diagram as a frame of reference).
Azure MFA
With an integration using SAML SSO (requires: Enterprise+SSO license), your users can authenticate with Azure MFA to access Password Server.

T

here are plans to integrate directly with Azure MFA in the future.
Have Questions?  Contact Us!