Enforce fast and secure password resets over your Active Directory or LDAP networks so users regain access to their accounts without tying up administrative or help desk staff on forgotten password calls.

Pleasant Reset Server is available as a stand-alone product or as an add-on to Pleasant Password Server Enterprise+ and Enterprise+SSO editions. 


Secure
Trusted
Affordable
In Your Control, on Your Server
---
Integrated with Pleasant Password Server


Stand-Alone Pleasant Reset Server comes with 3 free Pleasant Password Server users for Administration and User Enrollment. 
Pleasant Password Server Enterprise+ and Enterprise+SSO editions can add Reset Users to their existing license and activate Reset Server with no additional set up required.  

See our Pricing Page for more information.   
---
Secure Self-Service Password Resets


Save Time
Active Directory and LDAP users regain access to their accounts without tying up administrative or help desk staff on forgotten password resets.

Save Money
Reset Users do not need a Pleasant Password Server account to reset their passwords and our additional license pricing makes for a truly affordable solution. 

Set Security
Configure requirements for Challenge polices, such as minimum answers, maximum attempts, and two-factor authentication.  

Save Settings
Create custom text and image based Reset Challenges with user configured responses.  

Easy Access
Active Directory / LDAP users can reset their own passwords right from the Windows login screen or via browser.

Full Integration
Apply Reset Policies to existing Pleasant Password Server users for ultimate security. 

See our Reset Users documentation for more information.
---
Compatible With:
---
Our Password Product Line Is Trusted By Thousands
Our system is trusted globally by both small businesses and large companies with thousands of users, including those with rigorous needs.
Some companies who have trusted Pleasant Password Server and Pleasant Solutions include: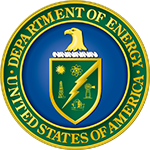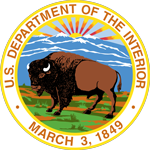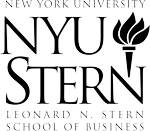 General Testimonials
IT Company Testimonials
A variety of industries make use of Pleasant Password Server, and their satisfaction, confirms our focus in helping you achieve your requirements hassle-free and move on:
Government Agencies
Banks and Credit Unions
Hospitals
Law Firms
Accounting Firms
Universities
Manufacturing
and more...
"The Pleasant Password Server is the perfect solution for our environment to secure and manage credentials. We especially love the enterprise level features..."
"Pleasant Solutions Server is the best solution for storing passwords and other sensitive data. It is the missing link between Keepass and enterprise level functionality. With this product, I empowered my team with a secure, centralized, and easy to use product for storing and sharing passwords. The pricing and support are top notch."
Jeff Crays, Director of IT, Progenity, USA
"We had tested other password managers in the past, but they could not meet the specifications that your product has."
Jonathan Ingram, Systems Administrator, Mitsubishi Chemical Holdings America, Inc, Japan
"Verdict: Best combination of price and features out there... 5/5"
Peter Stephensen, Security Congress Magazine, USA
"Pleasant Solutions Keepass server has transformed our password management strategy by allowing our entire team to safely update many passwords simultaneously."
Robert Vance, Focus Corporation, Canada
"Pleasant Password Server has streamlined the cumbersome task of password management in a secure and efficient manner. I highly recommend this product."
Todd Walters, Director of I.T., DelGrosso Foods, Inc., USA
"Not only are we able to keep track of our sensitive information; but the ease of installing a client and giving permissions is a snap. Ditch the spreadsheets, get this product."
Robert Cuttle, IT Manager, Kreis Enderle Attorneys at Law, USA
"I was happy to find this product and remain very happy to continue using it."
Ali Nizameddine, CTO, Payza, Montreal, Canada
Other Happy Clients:
Abaris Inc. (California, USA)
Quasar Data Center (Texas, USA)
MEGT Ltd. (Australia)
Funkentz.at GmbH (Austria)
Prism Information Tech. Serv. Ltd. (Vietnam)
Refa ICT (Netherlands)
CMSIT (Australia)
AGS (Norway)
Kresco (Netherlands)
aboo (Poland)
SMcore (Italy)
Gehring EDV (Germany)
itnor (Norway)
Aeronomy (Virginia)
Ticyweb Saql (Switzerland)
Laasepartner (Denmark)
BIZbrains (Denmark)
Netttrust it (Switzerland)
AVE CZ (Czech Republic)
10K (Russian Federation)
SMLB (France)
GLU Mobile (Washington, USA)
Truewater (Texas, USA)
7Safe (United Kingdom)
Edit@CLB (Belgium )
Egis Technologies (New England, USA)
ViFX (New Zealand)
Digital Energy Technologies Ltd. (United Kingdom)
Targetix (Russia)
CopperTree Solutions Inc. (Ontario, CAN)
Premedia GmbH (Austria)
Magic Cloud Oy (Finland)
Solutions ISG (Quebec, CAN)
EDA (Quebec, CAN)
Blue Apache (Australia)
adesso AG (Germany)
KICK Automatisering bv (Netherlands)
Exabyte Systems (Germany)
2raumwelten GbR (Germany)
NSIT (Columbia)
Syneco (Quebec, CAN)
Support on the Spot (United Kingdom)
Nitro Software, Inc (California, USA)
Pražská energetika, a. s. (Czech Republic)    
pandaconnect a/s (Denmark)      
All Systems Go IT Solutions (Connecticut, USA)
morini net.ch (Czech Republic)
Delux Mediacloud (United Kingdom)
Awecomm Technologies (Michigan, USA)
Teleconex (Czech Republic)
Digiworld (Australia) 
4TISO (Germany)
CYBERPORT (Hong Kong)
Computer and Network Solutions (New Zealand)
Deeley IT Services LLC (New York, USA)
Axure Software Solutions (California, USA)
CIO Technology Solutions (Florida, USA)
Telcotech NZ Ltd (New Zealand)
Enter POLICKA (Czech Republic)
IT NOR AS (Norway)
MidnightIT (Australia)
Net4Biz GmbH (Austria)
---
Hassle-Free Purchasing

Two Free Demo Options: 
Download or Live Demo
.

30 Days

During setup, before and after you buy.
---
Custom Solutions
We are able to custom integrate into other systems or build custom features for your specific needs. If you are looking for local support, check out our map of locations where our partner services can provide you onsite support for your corporate password management needs.
---